JYJ3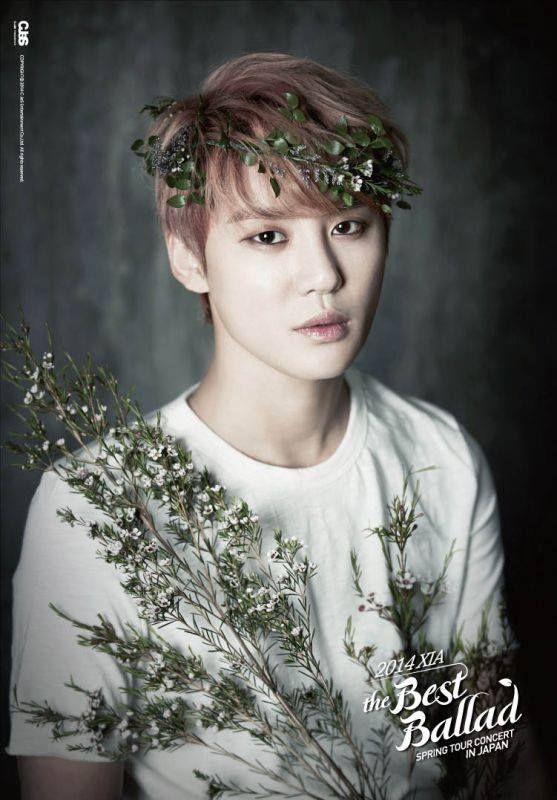 JYJ's Kim Junsu recently did a photo shoot to promote his '2014 XIA The Best Ballad Spring Tour Concert in Japan', where he transformed into a pretty Greek boy.
C-JES Entertainment who manages JYJ, revealed that Kim Junsu will be holding his solo concerts in Japan's Tokyo and Osaka next month (May). Response to his ballad musical themed concert in Japan, has been nothing short of explosive, and the new photos demonstrated the innocent and youthful charms of Kim Junsu.
In the photos, Kim Junsu is seen wearing a white t-shirt while also having a laurel wreath on his head. This image was totally different from what Junsu usually exhibited on stage, and fitted in perfectly with the ballad theme of his upcoming concerts.
Fans and netizens commented, "Really looking forward to this spring tour concert that will revolve around ballads," "Kim Junsu is bringing the spring charms to Tokyo…
View original post 72 more words